Setup business process & job monitoring
You can individualize your process mining model in your environment settings under the heading business process and job models.
On the top you can determine the name of the process model and the process color. By defining the parameters under monitoring configurations Versio.io automatically derives the process steps from all changes of an instance. The monitoring configurations are divided into mandatory details and optional detials.
The following configurations must be modified: * Entity * Process step attribute of the entity * Status value to detect final process step
Further modifications can be set optionally: * Process swimlane attribute of entity * Activation to include swimlane in formation of variants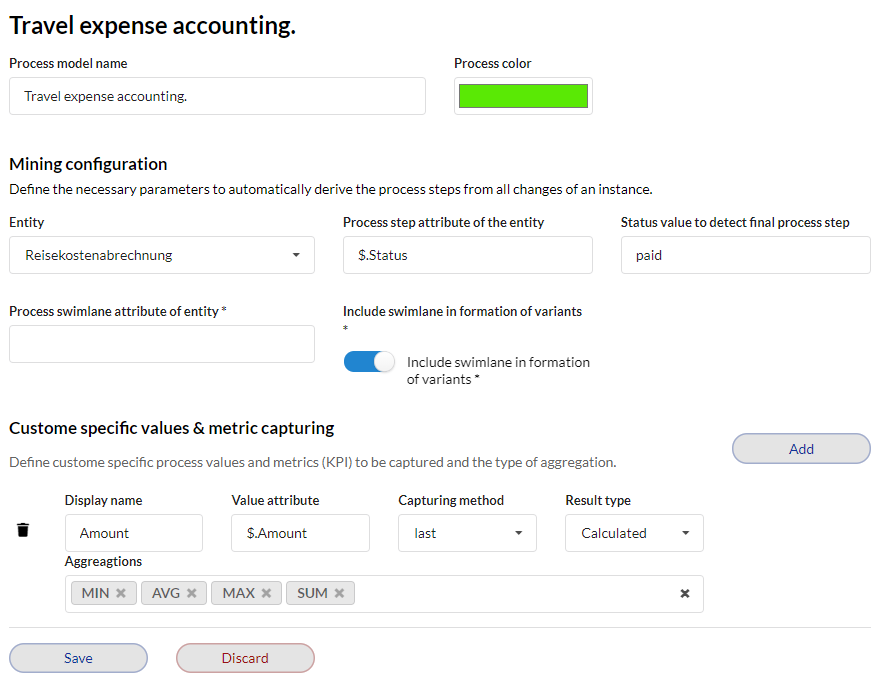 Figure: Configuration for business process or job mining