Live demo
Versio.io as guest at the Dynatrace Performance Clinic
Versio.io had the opportunity to present its product solution during one Dynatrace Performance Clinic. The focus of this PerfClinic was to demonstrate the strength of the Dynatrace API which is used intensively by Versio.io. The recording contains a live demo showing all essential parts of Versio.io.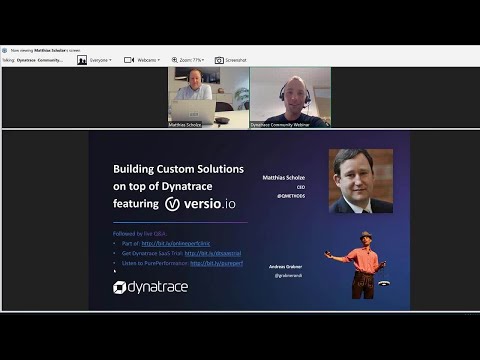 About Performance Clinic
The Online Performance Clinics of Dynatrace are regulary organised web sessions discussing a wide range of topics related to Dynatrace. Hosted by Andreas Grabner, global technology lead at Dynatrace, the PerfClinics aim at providing technical insights into the use of Dynatrace and intend to inspire you to work with dynatrace more extensively.